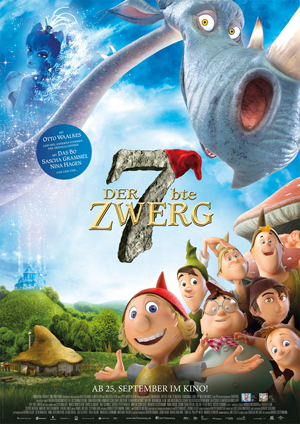 Theatrical Release: 25 September 2014
DVD/ (3D-)BluRay Release: 5 March 2015
7 dwarves. An 18th birthday. 2 dragons (a real one and a wretched ice fairy). 1 kiss or 100 years of deep sleep.
These are the ingredients for a memorable fairy tale. It only takes 1 tiny dwarf, however, to wreak havoc…
Princess Rose's coming of age is only a couple of hours away, bringing an end to the curse of the sleeping beauty. But at the birthday party the inevitable comes to pass: the smallest dwarf, Bubi, releases an ice-curse by evil witch Dellamorta – with devastating consequences! The castle completely freezes over and the dwarves, who just barely managed to escape, begin their search for the only one who can break the spell.
To succeed in their quest, however, they must rise above their jelly bag caps…