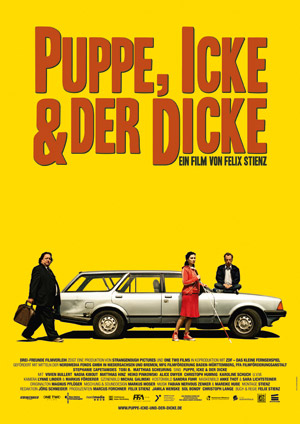 Theatrical Release: 22 November 2012
DVD Release: 21 June 2013

On his last journey as a courier driver Bomber comes across two persons that change his life: the chubby Bruno and Europe want to travel from Paris to Berlin. Europe got pregnant on a one-night-stand with Matthias and wants to find her baby's father in Berlin by means of a single Photograph. Europe is blind. But that shouldn't be a problem now, should it?
A road movie between Paris and Berlin – with odd and unique characters that show us, in spite of all adversities, what zest for life really means.

Filmfestival Max-Ophüls-Preis 2012
Audience Award


Filmfestival Türkei/Deutschland 2012
Out of Competition


Sofia International Film Festival 2012
Official Competition

Grenzland Filmtage Selb 2012
Advancement Award


achtung berlin – new berlin film award 2012
Opening Film
Official Competition